Advanced Manufacturing Services
● Rapid prototype capability to meet critical time-to-market requirements
● Full system integration assembly line and SMT capability
● Substrate level assembly, SiP, CoF and others
● Comprehensive test and programming system
● On-line tracking system with analytics
● Unique and advanced process capability (laser marker, ultrasonic welding machine, etc)
Design Engineering Capability
Complete Edge to Cloud Solution
High-speed and RF hardware design (Bluetooth, RFID, NFC, WiFi, LoRA,Sigfox)
Mixed signal, power and thermal optimization
Embedded software development
Flexible and customize software solutions
Mobile apps design for iOS and Android
Mechanical design using leading edge CAD tools
Finite Element method modelling and analysis
Quality Management System
● In-house Failure analysis capability and reliability/certification lab partners
● DFM, EMC/EMI and IPC compliant
● Waterproofing, strengthening, IP certifications
● Lab compliance and certification
● FMEA mechanisms in place (Design and Process)
● Comprehensive design review process and bug tracking solution
● ISO 9001:2015 Quality Management Systems
● ISO 13485:2016 Medical device Quality Management System
With system architects on three continents, we work with our customers in the early stages of product development and help them refine product specifications. Beyond product development, we optimize the whole product ecosystem, and help engineer the cloud services, mobile applications and protocols. Where needed, we partner with the bests in the industry to bring state of the art design to life.
Our engineers manage all aspects of electrical design, from schematic to board layout.
Thanks to years of experience in board design, cutting-edge expertise in Radio Frequency design(Bluetooth, RFID, NFC, WIFI, ANT+, LoRa…) and power and thermal optimization, a close relationship with suppliers and a deep understanding of the integration with mechanical and software design, we have brought to market some of the mmost innovative connected devices.
Kaertech's mechanical engineers understand the demands of modern designs. Accessing tot he best suppliers, they work hand-in-hand with our customers to bring their designs to life. We have a deep expertise in plastic molding, metal, CNC, painting, treatment and a long track records of meeting high quality standards and certification while integrating complex mechanisms and stringent cosmetic criteria.
We develop the embedded software for the products we create
We pride ourselves in writing elegant, robust code. We believe in tight integration between software, electronic, and mechanical engineering.
Our team has been developing embedded software for connected devices for over ten years and is both similar with the leading platforms and flexible to customize solutions for each product.
Beyond the device, for the development of mobile applications and cloud services, we work with our partners from Baracoda Group: ALSoft and Flaminem.
Quality / Reliability / Certification
Our quality team manages all aspects of product testing.
Test criteria are established in collaboration with our customers and often our quality standards, both in design and in production go beyond our customers' requirements. All test results (temperature and humidity, vibration, drop, IP, ESD, thermal, aging…) are verified independenlty in third party labs.
When the product is ready, we take it through certification on our customer's behalf.
Whether you want to build ten or ten million units Kaertech has you covered.
We fully manage board production and SMT and have virtually no capacity limitation.
Our state of the art System Assembly Manufacturing facility in the Philippines specializes in high end precision Manufacturing. When volumes are beyond our manufacturing capacity, we work with tier-one manufacturers in Asia. We will smoothly transfer production and all processes to their facility with no downtime and no loss in quality
MICKAEL BOUFFAUT
Founder and CEO
COLIN WARD
Director of Engineering
ARVIN NAVARRO
Director of Manufacturing
JOHN LAZARO
Director of Quality, Environment and Health & Safety
RANBILL CADAYONA
Director of Test & System Development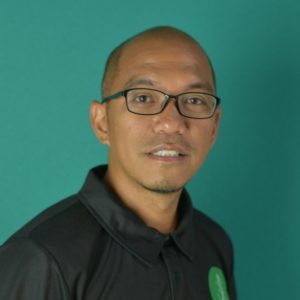 JOHN ROBEN HERNANDEZ
Director of Philippine Operations
STEPHANIE RAMOS
Director of Human Resources
ARLYN SUAREZ
Finance Manager
Kevin Taylor

Director of Supply Chain
🇫🇷 Paris Office
115,-123 Avenue Charles de Gaulle
92200, Neuilly sur Seine
France
☎ +33 1 4738 7390
🇭🇰 Hong Kong Office
Unit 15 6/F, Hong Kong Plaza,
188 Connaught Road West,
Kennedy Town, Hong Kong
☎ +852 2534 2900
🇵🇭 Philippines Office
Electronics Manufacturing
Bldg. 3 EZP Compound,
Laguna Technopark Annex, Binan,
4024, Laguna, Philippines
Plastics Manufacturing
Bldg. 6 EZP Compound,
Laguna Technopark Annex, Binan,
4024, Laguna, Philippines
☎ +63 (049) 508 9632